All downloadable scripts and software provided on this page are available to be downloaded free of charge, simply by right-clicking the "download" link provided and selecting "Save As..." and placing it anywhere on your computer that you like.
Perl Scripts
Supported
Fibbonacci Sequence/Phi Calculator v 1.1 - Oct ?, 2011
This calculator was created out of boredom during my Geometry class. The first version was written out on a piece of paper I stole from my binder.
Extrasolar Planet Transit Calculator v 1.1 - Apr 7, 2011
This Perl script was developed for use with calculating extrasolar planet characteristics from Kepler data and PlanetHunters, a project by Zooniverse.
Not Supported/No longer being updated
Perlulator v1.0 - September 3, 2010
A horribly functioning calculator that I didn't put much work into, at all.
2D Planetary Gravity Simulator v1.0 - Apr 12, 2011
This took days of work with writing on a whiteboard with vectors and trigonometry to figure out how to code, but I finally finished it and discovered that I can't really tell whether it works or not. Maybe Perl's variables can't handle precise enough values? I'm not sure but the script is available for anyone wanting to check it out. I may decide to try to work on this again, most likely in Visual Basic.
Google Earth KMLs
This KML will allow you to view current and past tropical cyclone tracks and imagery every 6 hours as I add them and as they are active. I use data from the respective RSMCs that have official responsibility over the cyclones. Once a day, this will be updated, and I'm hoping to keep this running for as long as possible.
VB.NET Software
Incomplete
Map War 2: the Game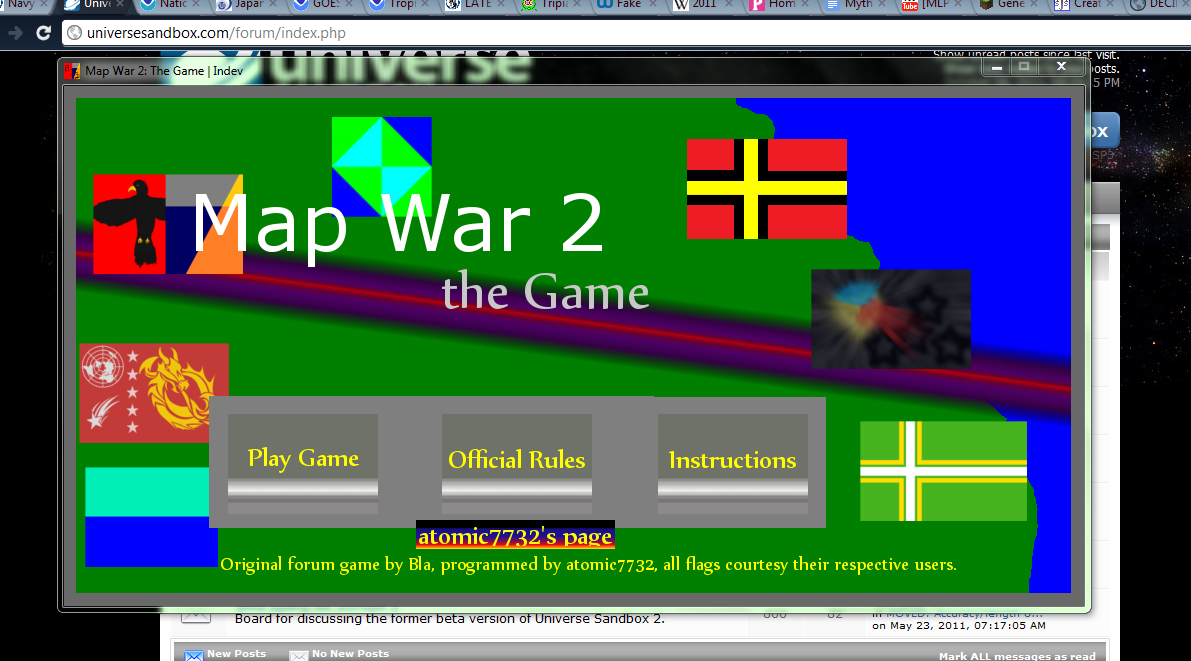 This is a current project. Follow my progress (along with Bla's) at this location (my username is NeutronStar).